Archived Content
Graduate Assistants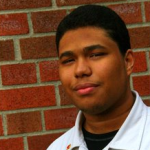 Darnel Harris | Events Coordinator
Darnel Harris has a B.A. in History from Glendon College and is currently enrolled in the joint MES/JD program at York University. His past involvement has included Glendon Model United Nations, and running for president of the Glendon College Student Union/Association Étudiante du Collège Glendon. In addition, Darnel is currently the Chair of the PSC Student Subcommittee, and a member of the York University Board of Governors. Finally, for the last two years, Darnel has served as co-president of Regenesis @ York.
Coming Soon | Events Coordinator
Pending Profile...
Coming Soon | Events Coordinator
Pending Profile...
Coming Soon | Campus Sustainability Surveyor
Pending Profile...
Work/Study Students
Coming soon |Communications and Website Coordinator
Pending Profile...
Coming soon | Communications and Website Coordinator
Pending Profile...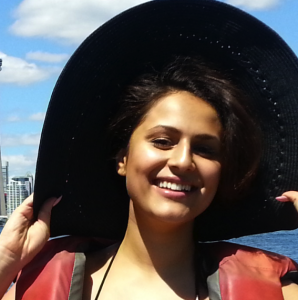 Sabina Makhmud | Events Coordinator
Sabina Makhmud is a 4th year undergraduate Communication Studies student. She is enthusiastic about being a part of IRIS and using her communication skills in order to make a difference. She is eager to contribute her knowledge to an amazing team of IRIS and to coordinate events such as the Speaker's Series, Planet in Focus Film Festival and many others. Sabina hopes to promote sustainability within campus and enable the faculty and students to use the resources and information available to them to make a change in their own life. She also encourages everyone involved because every effort counts to making a global difference.
Others
Volunteers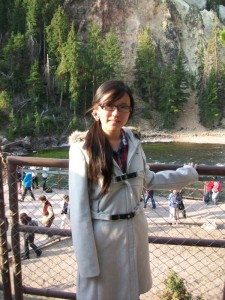 Xin Zhang| Xin Zhang is currently a master's student, majoring in Financial Accountability. She has a bachelor's degree in Accounting from the University of Nevada, Reno. Her hobbies are swimming, photography, travelling, and drawing. In her opinion, a business leader not only needs to maximize the profits for shareholders, but also needs to give back to the society and have strong corporate social responsibilities, such as protecting the environment and maintaining sustainability. In order to become a accountable manager in the future, she wants to learn environmental protection and sustainable development. Thus, she participates in the IRIS events and hopes to learn more from this organization.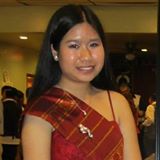 Malisa Phaviseth| Malisa Phaviseth is a third year undergraduate business student majoring in accounting. She enjoys volunteering for non-profit organizations and learning about new languages and culture. She has a great interest in ethics and corporate social responsibility specifically environmental sustainability which led her to joining IRIS. She hopes to promote sustainability to other students and help them become aware of the issues. From participating at IRIS events such as the Planet in Focus Festival and getting the practical experience, she aspires to utilize ethical practices in organizations for the greater good of society.