Archived Content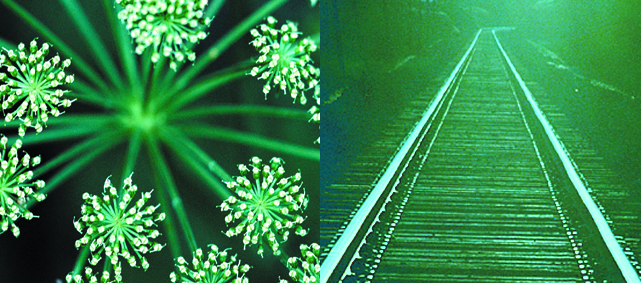 IRIS has been a leading force in the development of knowledge that provides insight into the scientific, economic, social, environmental and cultural aspects of sustainability. For more information on our collaborative sustainability research, please explore the current and past project:
Current IRIS Research
Campus Sustainability Projects
Building the York U Community Campus Sustainability Surveys
IRIS has conducted an annual campus sustainability survey since 2007. The very first IRIS survey gathered the York community's thoughts on climate change. The results of the survey then lead to the introduction of carbon neutral course kits. Other additional surveys have emphasized on the York community's thoughts and opinions on campus food offerings, behaviours, and attitudes regarding the waste found on campus, campus engagement, and accessibility. Once a theme has been selected, IRIS works closely with the relevant faculties, departments and operational units to develop the action agenda. During 2012-2013, the selected theme is Greening Transportation.
Regional Projects
Churchill Community of Knowledge
An online resource of data and media about the Town of Churchill, its people, Wapusk National Park, and the extensive research supported by the Churchill Northern Studies Centre. This Digital Archive is hosted by the Yorkspace Institutional Repository, York University, Toronto. The first collection in the project celebrates the life and work of Professor Bob Jefferies, who carried out field research in ecology in and near Churchill, for 30 years.
Community-based environmental education and mobilization in marginalized urban communities for equitable watershed governance
This project will utilize existing university-community partnerships to develop, test, improve and disseminate arts- and science-base methods and materials for increasing democratic watershed management and civic engagement amongst adults and senior citizens in marginalized communities in Canada. The project will employ a participatory methodology focusing on urban watershed issues and challenges as identified by community members. Expected policy outcomes include the potential for improved environmental governance through increased participation by civil society; greater knowledge and understanding of practical ways to meet the challenge of public ignorance and apathy about the importance of watershed governance; contributions to community cohesiveness and resilience, confidence, and leadership in marginalized communities; and tested, practical strategies for advancing sustainable development in Canada.
Community-Designed Sustainable Furniture for the Centre for Green Change
This community-university project will bring local residents, students, academics, community/non-profit partners, and professional designers together in a number of workshops to design and build sustainable furniture using recovered/recycled materials. These furniture pieces will be used in the Centre for Green Change that will house the growing environmental education and green employment programs of the Jane/Finch Community and Family Centre's Green Change Project.
National/International Projects
Past Research Projects
IRIS Member Projects
In addition to these multi-partner, multi-year research projects that IRIS has either directed or participated in over the years, IRIS faculty members are involved in sustainability projects that are not administered by the research centre. See a list of the IRIS member projects.
Furthermore, IRIS has also supported individual student initiatives in various aspects of sustainability. Please see our list of Junior Fellows for more information.