Archived Content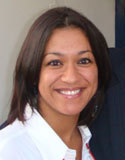 Adele Arendse
Co-Director: SSN A; Project Manager: Adaptation to Climate Change, South Africa
Adele is one of co-Directors of SouthSouthNorth (SSN) Africa, an NGO focusing on climate change and sustainable development. Over the past 2.5 years she has been managing the South African component of the SSN Adaptation to Climate Change Programme – aimed at using a project-led approach to defining community based adaptation (CBA) projects. Over the past 10 years she has worked in various capacities on a range of environmental issues, from desertification, community development/social research, trade and environmental governance to biodiversity and genetic engineering in the NGO sector. She has also worked on pollution policy and prevention as well as chemicals management issues at a provincial government level from 2004-2006. In 2005 she spent time in Uganda volunteering for a local NGO working with communities living around protected areas and also working as a Millennium Development Goals Monitoring Consultant for Africa at the Sustainability Watch International Network Secretariat based in Kampala.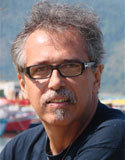 Paulo Cunha
Head of greenhouse gas mitigation at Petrobras, Brazil
Paulo is a Brazilian activist leader on climate change and sustainability. Hailing from Rio de Janeiro, Paulo is also a metallurgical engineer with masters degree in materials science. He works for a petroleum and energy company in research and development for CO2 capture and geological storage. Specifically, technology, management, sustainability and policy and regulation applied to implementation of carbon sequestration as a climate change mitigation technology. Paulo was one of the revisers of the IPCC Special Report on carbon sequestration.
Miriam Duailibi
Director of the Ecoar Institute for Citizenship, Brazil
Miriam is a graduate of the University of São Paulo in Communication Sciences who specializes in journalism, Education for Sustainable Life, Climate Change and Third Sector management. Over her 25-year career, she has worked with private and public companies, governments, and national and international development agencies.
She is president of the Ecoar Institute for Citizenship, an environmental and social NGO launched in 1992 during the United Nations' Rio Conference on Environment and Development. Ecoar focuses on Education for Sustainable Societies, Climate Change, and advocacy with local and national governments on environmental, social justice and economic development issues, especially those affecting poor communities in metropolitan areas.
Miriam is a professor of post-graduate courses at the Entrepreneurs Program of Boston Institute, where she teaches Education for Climate Change and Education for Sustainable Businesses. In 2008, Miriam launched the first Brazilian post-graduate course on Climate Change and Carbon Sequestration, an 18-month course certified by the Brazilian Ministry of Education and presenting, as teachers, 7 members of the Intergovernmental Panel on Climate Change (which won the 2007 Nobel Prize).
As Ecoar's president she designs and coordinates projects and programs with major Brazilian companies such as Petrobras, the Brazilian oil company, and Itaipu Binacional, a large national hydropower company.
Author of many publications such as Energy of a Dream, Evaluating Environmental Education in Brazil, Women's Enterprises, Water: a wet experience, and many articles for newspapers and books, Miriam is an active participant in networks all around the world such as the Climate Change Network, CCS Global Forum, the Brazilian Environmental Education Network, Social Technology Network, and the Centre for Socioecological Wisdom and Care of the La Plata River Basin, among many others.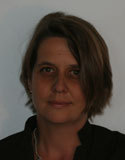 Bettina Koelle
Executive Director Indigo Development & Change, South Africa
Bettina Koelle was awarded her MSc in Geography by the Free University of Berlin (Centre for Development Studies) in 1997. She has been engaged with sustainable livelihoods of marginalised rural communities in South America and South Africa since 1995. Focusing on capacity development and the development of participatory methodologies, she has been working on the grass roots level with various local communities and has linked this experience to methodology development and the policy level.
Bettina Koelle is founder member and executive director of a South African NGO (Indigo development & change) based in the Northern Cape Province, South Africa. She is currently involved in local grass roots processes and large research programmes alike, especially focussing on the aspects of sustainable livelihoods, social justice, biodiversity conservation and climate change adaptation. She is currently undertaking research towards her PhD on climate change adaptation strategies and increasing resilience of small scale farmers at the University of Cape Town.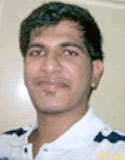 Chaitanya Kumar
Indian Youth Climate Network, India
Chaitanya hails from a middle class family in Hyderabad. He describes his 22 years of life as "nothing less than a roller coaster ride." Having schooled at DAV, he took up Computer Science Engineering at Vasavi College and has just graduated, having spent four years exploring interests in movies, music and climate change.
A prefect in school, an avid quizzer with several national competition wins to his credit, and a budding orator, he enjoys writing plays and lengthy prose. He was part of AIESEC for half a year. Chaitanya blogs regularly, runs a movie podcast and collects movies and music from across the world. He works with the magazine WOW Hyderabad as a freelance journalist and helps organize 'Moving Images', a city movie club. He is also involved in Hyderabad Unplug, a group trying to create awareness on climate change, and Helix, a young literary club.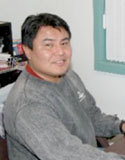 Joe Linklater
Chief of the Vuntut Gwich'in First Nation, Yukon, Canada
Chief Joe Linklater is a seasoned political leader and program manager with considerable experience in building and implementing public policy and First Nation self-governance. He has contributed to successful intergovernmental relations at the federal, provincial and inter-provincial levels and is well known for his significant expertise in establishing and overseeing economic development initiatives and trust structures.
Since 1998, Joe has held the position of Chief of the Vuntut Gwich'in First Nation. Chief Linklater is the Chair of the Yukon Chiefs Committee on Education and sits on the Self Government Chiefs Committee (Yukon) and the Chiefs Committee on Corrections (Yukon). He is also the newly appointed Chair for the Gwich'in Council International.
Previously, he was the Senior Arctic Official for the Gwich'in Council International (2005-08), Member of the Vuntut Gwich'in Council (1997-98) and served as its Director of Natural Resources and Implementation (1996-97).
Chief Linklater is unwavering in his long-standing commitment to working for his community, and has assisted in establishing a number of community volunteer groups. He holds a Diploma in First Nations Management.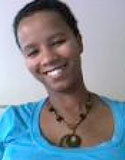 Dr. Rhoda Malgas
Lecturer, Department of Conservation, Ecology and Entomology, Stellenbosch University South Africa
Rhoda's interest lies in the sustainable use of natural resources inspired by the members of rural communities she's worked by for the past nine years. In 2003, her postgraduate research on sustainable harvesting of the wild rooibos tea, (a local endemic species) revealed a particularly dry year that spurred an interest in climate change. This interest has since lead to work with other farming communities further south of the western arid zone of South Africa. Rhoda currently lectures on sustainable natural resource use an community based natural resource management at the University of Stellenbosch. Learning from small-scale land users and seeing how they adapt to changing environments and local weather conditions remains a rich source of insight into the limitations and opportunities that exist for vulnerable communities who draw on their natural resource base to sustain their livelihoods.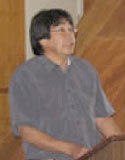 Andy Norwegian
Language Specialist, Deh Cho Divisional Educational Council, Northwest Territories, Canada
Andy worked with many Dene Elders to develop the Kindergarten to Grade 12 Dene Kede curriculum. This curriculum allows students to learn about the Dene relationship with the land, the spiritual world, other people and themselves. This curriculum is used as a resource for lesson plans aimed at teaching students about the warming of the north and climate change. Andy has also served as advisor for the Teacher Education and Aboriginal Language Instructor's Program in the NWT. In addition to offering numerous South Slavey (the language spoken in Deh Cho) terminology work-shops, and teaching community Slavey night school classes, he was involved in the creation of the Slavey Dictionary.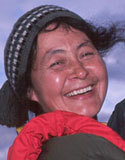 Aaju Peter
Born in Arkisserniaq, a northern Greenland community, in 1960 Aaju has lived up and down the west coast of her native country as a result of her father's teaching and preaching career. At age eleven, Aaju left Greenland to attend school in Denmark where she learned to read German, French, English, Latin and speak Danish in addition to Greenlandic. At age eighteen, she returned home to Greenland. In 1981, Aaju moved to Iqaluit, in Nunavut, Canada where she has taken up residence. Here, Aaju picked up English and Inuktitut, which has helped her succeed in her work as an interpreter, and she has done volunteer work with various women's and interpretation organizations.
Her interests led her to the Arctic College where she took Inuit studies. She has travelled Greenland, Europe and Canada performing modern drum dance, traditional singing and displaying sealskin fashions. Currently Aaju has a homebased sealskin garment business, translates, volunteers for the music society, collects traditional law from elders for the Department of Justice, raises her five children and just recently graduated from Akitsiraq Law School and was called to the bar. These days Aaju is advocating for Inuit rights to seal and sealskin products as well as the Inuit right to be involved in issues related to Arctic waters.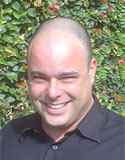 Eduardo S. Quartim
Project Coordinator of ECOAR Institute for Citizenship
Eduardo graduated with a degree in Forest Engineering at São Paulo University – ESALQ in 1994. From 1998 he worked on environmental field and sustainable projects development related to consumption, public awareness, landscape management, forest conservation and production.
The most recent and significant project he coordinated was the Family's Forest Project, executed by ECOAR Forest Association and financed by Environmental National Fund. During the last five years the project worked with 281 families with small properties and implemented 433 forestry projects which included the planting and management of 1,3 million trees.
On top of his work at ECOAR he is also completing his post-graduate studies on Climate Change and Carbon Off-Setting at the Universidade Positivo at Curitiba-PR, Brazil.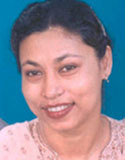 Dr. Joyashree Roy
Coordinator, Global Change Program at Jadavpur University, India
Joyashree is Professor and Head of the Department of Economics at Jadavpur University. She leads several major collaborative research programs in the university including The Global Change Programme and the Nippon Foundation endowed long term SYLFF Project with a research focus on Tradition, Social Change and Sustainable Development: A Holistic Approach. Joyashree previously spent time at the Lawrence Berkeley National Laboratory, California at the Environmental Technology and Energy Division as a Ford Foundation Post Doctoral Fellow on Environmental Economics. She was also involved in the preparation of the AR4 Report for the 2007 Nobel Peace Prize winning Inter Governmental Panel for climate Change. Prof. Roy has authored one book Demand for Energy in Indian Industries (A Quantitative Approach), and jointly edited several books including Environmental Economics in India - Concepts and Problems. She has written over forty articles in peer reviewed professional journals and books. Her current research interests are modeling energy demand, climate change, environmental valuation, natural resource accounting, water quality and health and economy wide modeling. She takes interest in multidisciplinary approaches towards understanding developmental issues.