Archived Content
Research at York (RAY) Students:
Matt Zeno is a third year undergraduate student. He is doing a philosophy and english double major. With his writing background, Matt will be working on projects that take advantage of this skill. The IRIS projects he is helping with include: IRIS website writing editing, 2010-2011 IRIS annual report and writing the new IRIS flyer.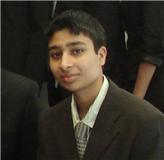 Rahul Goel is a second year undergraduate student at the Schulich School of Business, pursuing finance and supply chain management. With his IT background, and passion for sustainability, he is primarily working to create an online climate justice presence for IRIS in preparation for COP 17 by researching, learning about, and linking global organizations and people operating within this realm.
Climate Justice Fellows:
Alexander Todd
Alex is an MA candidate in York University's Department of Geography. Broadly, his research interests include environmental justice, social movements, and political ecology. Specifically, his research focuses on water insecurity and community (i.e. resident and NGO) responses and contributions in Durban, South Africa. Alex is also a graduate researcher with the York Centre for International and Security Studies. He holds a BAH in Geography from Queen's University, where he was awarded the Richard I. Ruggles Scholarship in 2010. Along with his own MA research, Alex will be working on the project "Climate Justice and Water Management in Durban, Maputo and Nairobi," headed by Dr. Patricia Perkins. As a junior fellow with IRIS, Alex will be blogging while completing his fieldwork in Durban from June-August, 2011, just months prior to the 17th annual Conference of the Parties, held in Durban.