Archived Content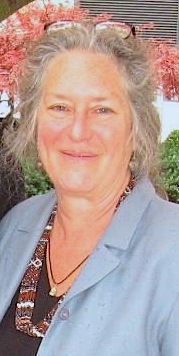 Environmental Studies
Professor
Faculty of Environmental Studies
E-mail: esperk@yorku.ca
Biography
Patricia E. (Ellie) Perkins is Professor in the Faculty of Environmental Studies, York University, where she teaches and advises students in the areas of Ecological Economics, Environmental Economics and Community Economic Development. She has also taught economics at Ryerson Polytechnic University, St. Mary's College of Maryland, and Eduardo Mondlane University in Maputo, Mozambique, and in 1992–93 she was an environmental policy advisor with the Ontario government. She holds a Ph.D. in economics from the University of Toronto.
Areas of Academic Interest
International trade
Trade and environment
Ecological economics
Community economic development
Metal markets and trade
Debt, poverty, and environmental degradation
Women, ecology and economics
Select publications
Book
2013 (Ed.) Water and Climate Change in Africa: Challenges and Community Initiatives in Durban, Maputo and Nairobi. Routledge Advances in Climate Change Research. Abingdon, Oxon: Routledge.
Chapters in Books
Forthcoming "Climate justice partnership linking univeresities and community organizations in Toronto, Durban, Maputo and Nairobi," co-authored with Ana Louise Tavares Leary for a book on Sustainable Development at Universities: New Horizons, edited by W. Leal (Frankfurt: Peter Lang Scientific Publishers).
2009 "Etica, Genero e classe social na politíca participativa de agua." With Andrea Moraes. In Gislene Aparecida dos Santos (ed.), Etica, Pesquisa e Políticas Publicas. São Paulo: Editora Rubio.
2009 "Deliberative water management: Women's experience in Brazil." With Andrea Moraes. In A. Salleh (ed.), Eco-Sufficiency and Global Justice. London/Melbourne: Pluto Press/Spinifex Press.
2007 "Participation and watershed management: Experiences from Brazil." In Natural Resource Management: A Participatory Approach. Kolkata: ICFAI (Institute of Chartered Financial Analysts of India) University Press.
2003 "Local economics, trade, and global sustainability: A view from Toronto, Canada." In S. Buckingham-Hatfield (ed.), Local Economies: Research and Action. Cambridge, UK: Woodhead.
2002 "Feminist understandings of productivity." In M. Eichler, J. Larkin and S. Neysmith (eds.), Feminist Utopias: Re-Visioning Our Futures. Toronto: Inanna Publications and Education, pp. 201-212.
2000 "Equity, economic scale, and the role of exchange in a sustainable economy." In F. Gale (ed.), Nature, Production, Power: Approaches to Ecological Political Economy. Edward Elgar Publishers, pp. 185-195.
Articles in Refereed Journals
2011 "International synergies to address climate change" Participatory community organizing in Toronto adn Baixada Fluminense, Brazil," co-authored with A. Luisa TavaresLeary, The Global Studies Journal, Vol. 4.
2010 "Public participation in water management: International practices for inclusiveness." Physics and Chemistry of the Earth. Article accepted February 27, 2010. http://dx.doi.org.10.1016/j.pce.2010.02.004.
2009 "Pedagogies of resistance: Community-based education for women's participation in watershed management in São Paulo, Brazil. Canadian Woman Studies, special issue on Women in Latin America, Vol. 27, No. 1.
2007 "Women and participatory water management." Co-authored with Andrea Moraes. International Feminist Journal of Politics, special issue on Women and Water, Issue 4, Fall 2007.
"Feminist ecological economics and sustainability." Journal of Bioeconomics, Vol. 9, no. 3.
2005 "Exploring feminist ecological economics: An introduction," (with Edith Kuiper). Feminist Economics, vol. 11, issue 3.
2003 "Social diversity, globalization and sustainability in community-based economies," Canadian Women Studies, Vol. 23, no. 1, Fall/Winter, pp. 38-46.
2002 "Diversity, local economies, and globalization's limits," Canadian Women Studies, Vol. 21/22, Spring/Summer.