Archived Content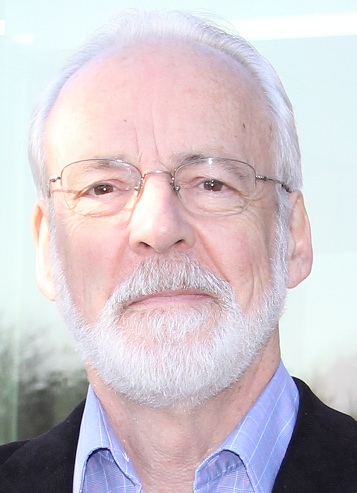 Senior Research Fellow
Biography
During more than 40 years, Peter Middleton has devoted his leadership skills to fostering significant change in the areas of environment, energy efficiency and public finance.
In the early 70's, Mr. Middleton served as the first Executive Director of Pollution Probe in Toronto. In this capacity, he provided strategic support to teams working in such diverse areas as energy and resources, waste management, urban redevelopment, air and water pollution and education. He is a founding director of the Canadian Environmental Law Association and an early member of the Canadian Arctic Resources Committee.
From 1974 to 1983, his firm Middleton Associates was the national leader in developing renewable energy and energy conservation policies and programs and in evaluating the commercial markets for new energy and environmental technologies in response to the OPEC price shock.
Mr. Middleton joined the federal public service in 1983. As Director of Operations in the Crown Corporations Directorate (a joint agency of the Treasury Board Secretariat and the Department of Finance) from 1984 to 1990, Mr. Middleton successfully implemented new accountability and control legislation designed to transform the relationship between the government and more than fifty federal Crown corporations with assets totaling some $60 billion.
Since then, he has undertaken a wide range of projects including:
Assessment of financing options to overcome barriers to investment in conservation and demand management (Ontario Power Authority)
National program to support continuous improvement in emission performance of commercial vehicle fleets of all kinds (Natural Resources Canada)
Business plan and financing for the export of specialty crops via the Port of Churchill, Manitoba (Prairie & Northern Transportation Company)
Strategies for developing electronic services to serve the federal government market (Canada Post Corporation)
Review and redesign of business systems, policies and practices on behalf of the President (Farm Credit Corporation).
Today he is the CEO of the Green Education Council, an alliance of universities, colleges and other organizations committed to accelerating sustainability both on campus and in the community at large. York University is a Founding Partner of the Council.
Research Interests
The continued challenge of defining, measuring and managing sustainability in corporations and communities, especially using new approaches such as net positive impact and total sustainability management.
Collaborative multi-stakeholder strategies for bringing about necessary and desirable changes in institutions and corporations.
Uses, management, control and accountability of Crown corporations, agencies and other parastatal organizations.