Archived Content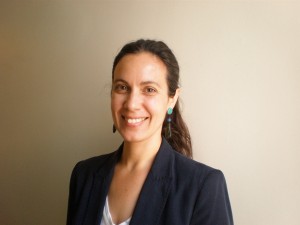 Research Focus and Objectives:
Strengthening the foundations of sustainability programs and policies (environment, education, health, poverty alleviation) with the integration of Sustainable Human Development (SHD) approaches and practices;
Developing organizational and business models inclusive of SHD perspectives and tools in both internal and external operations;
Deepening and energizing the concepts and operations of corporate social responsibility (CSR) and social entrepreneurship with insights from SHD.
Biography:
Céline Artal is an International Researcher-Consultant and Expert on the human and societal dimensions of sustainability issues, programs and policies.
As part of her institutional and field experiences with the United Nations, the private sector and NGOs in Asia and North America, Céline has worked at the heart of economic and human development and security challenges, including poverty, human trafficking and HIV/AIDS. She has aimed to provide pragmatic solutions and new insights to take sustainability and its human development aspects a step further.
Céline Artal has implemented research agendas for policy development, facilitated regional and local cooperation on health, migration and human security issues, engaged the international business community in CSR dialogues and initiatives, conducted capacity building programs and mobilized forces in strategic partnerships for socio-economic empowerment through social entrepreneurship.
From her observations, research work and enduring vision on the pivotal role of human development in sustainability, Céline has formulated an innovative and interdisciplinary approach of Sustainable Human Development (SHD), and has founded Nexus Humani, a worldwide entrepreneurial organization, in order to strengthen the foundations of sustainability programs, policies and initiatives.
While promoting meaningful transformations towards the achievement of sustainability across sectors, Céline Artal works at the micro and macro levels – where core human development opportunities meet social and organizational realities. As part of Nexus Humani's integrated offer of consulting, training and coaching services, Céline focuses on human and professional capacity building in the fields of leadership, management and communication, as well as on multistakeholder dialogues and partnership development.
Céline also consults, teaches and speaks in international business schools and universities on the topics of international affairs, sustainable development, business ethics, corporate social responsibility, intercultural management and leadership. She works towards strengthening educational programs with SHD approaches and leveraging the human potential of the young generations in accordance with core sustainability principles - integrity, ethics and empowerment.
Degrees:
Master in International Human Rights, University of Denver's Josef Korbel School of International Studies, Colorado USA
Specialization and research areas: Sustainable development, human security, human trafficking, political economy of globalization, international organizations and the human rights agenda
Master in Applied Foreign Languages, Université Paul Valéry, Montpellier III, France
Specialization and research areas: International affairs, European law and institutions, intercultural and interpersonal communication, governance and democracy