Archived Content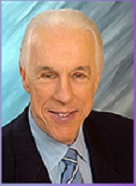 Senior Fellow
President
Broad Reach Innovations Inc.
Tel:  905-764-0948
Fax: 905-482-9945
E-mail: bsmith@BroadReachInnovations.com

Biography
Dr. Smith is an internationally recognized author, researcher and consultant on creating shared vision, alignment and competitive advantage, with a strategic focus on sustainability. Prior to founding Broad Reach Innovations, Bryan was a Senior Partner for eighteen years at Innovation Associates, a firm that pioneered the field of Organizational Learning. With Peter Senge, he is a co-author of three groundbreaking business bestsellers: The Fifth Discipline Fieldbook (1994);The Dance of Change (1999); and Schools that Learn (2000). All three books are full of practical tools and experience from his in-depth work helping organizations create profound, sustainable change.
Bryan has been a central contributor to the development of the field of Organizational Learning, and the creation of innovative tools and strategies for building inspired learning organizations. He has successfully facilitated many challenging strategic dialogue sessions, including four meetings of Ambassadors/Chief Negotiators on Climate Change from 15 developing countries and seven OECD countries in Glion, Switzerland. Dr. Smith played a key role in bringing together member companies for the global Sustainable Cement Industry initiative to create alignment, focus and common vision for their work together. He also carried out similar work in the early stages of the Sustainable Mobility Project (global automotive and energy companies).
He has worked with executives from IBM, AT&T, Procter and Gamble, Dow, Dupont, GE, Intel, Shell, BP, Xerox, the Bank of Montreal, Suncor, Coca-Cola, BASF, MeadWestvaco, Lanxess, Pitney Bowes, Dofasco, Zenon Environmental, Grant Forest Products, and many other small and medium sized firms. His work with larger firms has almost always been at the lively, entrepreneurial edges of the enterprise, focused on creating and implementing innovative growth strategies while carefully managing downside risks.
He consulted with President Vicente Fox and his Cabinet as they formed a new government in Mexico, and has worked with the UN Foundation and the UN Office of the Secretary-General.  Bryan is committed to supporting the growth of leadership and broad community capabilities in developing countries. He is a member of the core faculty for the Sustainable Enterprise Academy at York University, and an Adjunct Professor for the African Rural University in Kagadi, Uganda.
A central focus of his current work is to help client firms apply organizational learning tools to the global challenges of environmental and social/community sustainability, to create significant opportunities for innovation and growth in both developing countries and Western markets.
His doctoral research focused on charismatic leadership in business, which has informed his extensive work with leaders on six continents. Bryan received his MBA and PhD in Organizational Behavior from the University of Toronto and lives in Toronto, Canada.